How to select the most unique Christmas gifts for loved ones
Unique Christmas gifts for family are often the cause of much stress and anxiety. You may have to buy a gift for a fussy aunt you see only every Christmas or a cousin who has just started a blog and you find yourself clueless about what to get them.
Brilliant Christmas gifts your family will cherish
The pressure is because of the unconditional love, loyalty, and support your extended family gives you even if you do not see them often.
Your family, be they siblings, cousins, or grandparents cushion you with their loving support during life's curveballs and join you to celebrate your victories too.
So unique Christmas gifts take patience, planning, and careful thought.
This post contains affiliate links which means that I may earn a commission if you use them. I only recommend tools that I use and trust. You can read the full disclosure policy here.
Unique Christmas gift ideas



This post suggests thoughtful and meaningful gifts for relatives who may fall within the following groups:
•  Frequent travelers 
•  Amazing cooks
•  Bloggers
•  Stay at home moms
•  Rheumatoid arthritis sufferers
•  Book lovers
Ready? Let's start.
1.  TRAVEL GIFT IDEAS FOR THE TRAVELLER 
This relative has a high-powered job that requires both local and international travel. She has a take-charge attitude and does all the tasks assigned to her with class and style.
But loneliness, long work hours, jet lag, erratic body rhythms and missing out on family events are side effects.
She needs to be pampered and spoiled with items to make her relax during her travels.
Soft Neck Support Travel Pillow

This travel pillow is silky soft and offers the head ergonomic support. Sure to reduce neck and shoulder strain.
Soft Lightweight Microfiber Throw Blanket
Plush blanket that gives warmth during flights but light enough to use all year round no matter the weather. Does not wrinkle, fade-resistant or shed.
Cable Knit Winter Warm Anti-Slip Touchscreen Texting Gloves
An absolute wonder glove you can use not only to keep warm but also to work on the touchscreen device of your choice.
This hydrating cream has multiple benefits – anti-aging ingredients, include special essential oils to moisturize. Especially important to a frequent flyer.
I'm sure she would be thrilled with the care you put into selecting her gift.
2. COOKING GIFTS FOR THE FAMILY CHEF
A visit to this loved one's home has your tastebuds tingling long before you arrive. A meal at her house is like Food Network on a plate.
Her kitchen oozes welcome. There are always pots bubbling and pans sizzling. The aroma of crushed chilies and dhania perfume the air.
What can you gift a good cook? She has every kitchen device and gadget known to man. But perhaps there are a few small things she keeps saying she's going to get but never does.
So the ideal Gift  for this best friend who loves to cook would be a basket of small kitchen goodies:
The ideal thing to help her cut and dice to perfection. Multiple stainless steel blades and dead easy clean up too. 
Quesadilla Maker
Feel like quesadillas for dinner? This quesadilla maker will give you crisp, restaurant-quality quesadillas in no time. Quick and easy to make with a non-stick surface which makes clean up no problem at all.
Pioneer Woman Utensil Set
I love the Pioneer Woman on Food Network. She has the most divine kitchen stuff. This set is the Pioneer Woman's branded 20 piece set. It includes several kitchen gadgets and a bonus 3 pack matching tumbler set.
This gift is sure to have bakers and cooks alike shrieking in delight.
3. BLOGGING GIFT IDEAS
 This cousin is a relatively new blogger. You see how hard she works, probably harder than she did at her full-time job. So, you need to pick her brains to find out what would lighten the load for her:
CREATE Blog and Editorial Planner

As an uber-successful blogger, Meera Kothand has designed this planner to help you streamline your blogging projects so that you can blog better and smarter.
Definitely, a must-have for all bloggers.

Bloggers are always in need of photos to use in their articles and social media posts. The key is to make images stand out so they pique the interest of readers. Using photos that are unique helps with this. So, a subscription for stock photos will be more than welcome.

Product details on Amazon are as follows:
"Lap Desk - Fits up to 17" Laptop Desk, Built-in Mouse Pad &  
Pad for Notebook, MacBook, Tablet, Laptop Stand with Tablet, 
Pen & Phone Holder (Wood Grain)"
Tailwind Subscription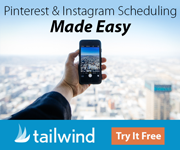 This scheduling tool is essential for time-strapped bloggers. Makes Pinterest pinning a breeze. Also, has detailed stats to help you improve your traffic.
4. MOM GIFT IDEAS

 
This special mom is seriously stressed by the demands of 3 kids under the age of 6. She is a stay at home mom by choice but boy, does she wish she could be free of home and the kids for a while.
What she needs is to be booked into a hotel for a week – room and maid service would be heaven. No cooking, cleaning or talking. It would give her time to recharge.
But, she can't leave her kids right now. Hell, the youngest is still being nursed.
So your gift to this kind of best friend has to be something to ease her stress without leaving home.
You may like:
Bath & Body Works Aromatherapy Stress Relief
An instant stress reliever. Contains mood-boosting  Eucalyptus and Spearmint Essential Oils. 
Easy to use for quick relief. Simply roll over the wrists and feel your mood lift instantly. Discounted price now.

Small enough to carry around with you. Simply touch when you feel stressed or anxious and it will send out positive healing energy. 
Ok, these small items would help this friend to de-stress.
5.  ARTHRITIS GIFTS
How to find a gift for you dear grandma who has the arthritis trademarks – swollen joints and daily pain.
You have to gift her items to help ease her pain.  Amazon lists the benefits of each product which are attached.
Acupressure Mat and Pillow Set 
This is how this awesome product is described on Amazon:
PAIN REDUCTION – Naturally reduce muscle tension, back pain,
 and headaches by simply laying on the mat daily for 10-30 
minutes. Acupressure releases endorphins that block pain,
and helps relax the muscles in your back, neck and feet.
This would be a dream gift for anyone who has arthritis.
Copper Compression Full Finger Arthritis Gloves

According to Amazon, these special gloves:

Help support stiff and sore muscles and joints while still allowing
you to retain your range of motion! These gloves are not like 
other big and bulky products that restrict your movement. Instead,
they give you support while still allowing your muscles to move, 
work, and strengthen - for long-lasting benefits.
Amazon states the benefits of this wrap are multiple:
FAST HIP PAIN RELIEF: Designed by a renowned orthopedist to ease pain from Arthritis and Post-surgery.
INCREASES CIRCULATION: with microwaveable, removable gel pack for deep penetrating heat therapy and a broad stretch band for compression therapy and a precise fit.
REDUCES SWELLING AND INFLAMMATION: with chilled, removable gel pack for targeted cold therapy.
She'd love this gift, wouldn't she?
6.  GIFTS FOR BOOKWORMS

  
This aunt is never seen without a book. She is a book lover first and foremost and has an extensive library.
Her standards for selecting a book to read would obviously be high. So giving her a book as a gift would be out of the question.
Consider the following reading accessories:
Book Light for Reading in Bed at Night

Reading Poster
Perfect companions for an all-night read.

YOUR TURN
 If you have the difficult task of buying gifts for relatives, consider their:
•  Characters 
•  Passions and interests
•  Personal circumstances
Choose a gift that will add to the quality of their lives by solving a problem they may have.
For example:
–  Travel care-pack for regular travellers
–  Small kitchen gadgets for the cook lover
–  Planner to help with blogger overwhelm
–  Stress relief items for the stay at home mom
–  Pain alleviating gadgets for the arthritis sufferer
–  Reading accessories for the book lover
Do you have any tips to select special family members? Let us know in the comments below.
If you enjoyed this post, please help to share it on Pinterest, Twitter, and Facebook.

Sign up for our Tips to Thrive newsletter and get this Daily Planner FREE!