10 Fantastic gifts for busy moms: Guaranteed to please
Finding the perfect gift for busy moms is one of the hardest things to do. If you're like me, it causes massive stress and anxiety even though I start early.
Ever wondered why there is such pressure to get your insanely hardworking mom the right gift? Because you want your gift to express your gratitude for all that she's done for you.
But, there is no gift that can do justice to your mom's love and support over the years. Here are a few ideas to help.
This post contains affiliate links which means that I may earn a commission if you use them. I only recommend tools that I use and trust. You can read the full disclosure policy here.
Gift Ideas for Busy Moms
One of the best ways to come up with the gift ideas for moms is to just observe her daily routine for a week or two. 
Note the items she uses and her daily rituals. Then source gifts to fit in with your mom's activities. There can be no doubt that you will bring on a few tears.
This post gives you a list of simple but genuine gifts any busy mom will love.




Heartwarming Gifts your Mom will Love
1.  Books for the book lover
If your mom is a book lover, here's a list of inspiring reads that will keep her engrossed for months to come.

First, a life-changing book about the experience of an ordinary woman like you and me. It's a short but inspiring read that will leave her with restored faith.
The Power Of Unexpected Miracles: A True Story About a Series of Blessings In Disguise 
The gift of an Amazon's Kindle Unlimited Membership Plans is also a book lover's dream.
Here are two awesome self-improvement books your mom can get free with an Amazon's Kindle Unlimited Membership Plan. 
Give her the chance to find ways to reduce her stress and increase her happiness with these books.
2. Memoir Journal
Do you really know your mom? About her life before you were born? Know her thoughts and dreams and hopes for her future? 
Gift her this beautiful journal to record her life experiences. The act of formally documenting her life is sure to send her down memory lane.
The best part is that it will be passed on to you in her own writing and words, one that will go on for future generations.
It will in time become a family heirloom more precious than diamonds or rubies.
Mom's Journal: What I Want You to Know About Me and My Life (Hardcover) by Jennifer Basye Sander  (5.0 out of 5 stars 4 rating)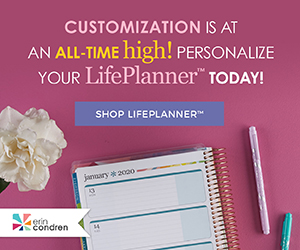 4.  A Trendy Crossbody Bag
Could your mom do with a little help to keep track of the stuff she carries around with her daily?
This beautiful bag is the solution. Large enough for a standard wallet, cell phone, bottle of water and an iPad and space for lots more.

5.  Coffee Warmer
Does your mom reheat her coffee often? This coffee warmer is the ideal way to ensure she drinks her coffee the way she likes it – hot – no matter how long it takes to finish.
Check out this YouTube video on why this Electric Cup BeveragePlate is sure to be a winner with your mom.
6. Movie Star Bath Caddy
The hectic pace of your mom's life means that her greatest luxury is the joy of taking a long bath. Of course, she has to add a glass of wine and a book to heighten the pleasure.

This Bath Caddy Tray for Bathtub is exactly what your mom needs. It has an ' adjustable tray and safety slots ' to hold all that she needs when she revels in the steamy, soapy water.
 7. Bath Bombs Gift Set
These bath bombs are just what a busy mom needs to elevate her bath to movie star status and leave her skin soft and silky.
•   Made from shea and cocoa butter
•   Hydrates and moisturises skin
•   Wrapped individually
•   Coloured with natural ingredients so no stained tub later
7.  Winter Must-Haves 
This is a prized set of winter goodies. can be worn together or separately.
Made of soft-spun acrylic, they keep you snug while out. Best of all are these winter gloves with ' touch screen fingers on the Thumb, Index and Middle Finger '   so you can still use your favourite touch screen device in cold weather.
8. Snuggly Winter Jacket
Your mom will love this smart Military style jacket. With an attached hood and made from quick-drying stretch fabric, this anorak will get an uptick if your mom has to be out and about in the winter months.
Get more info about it here.
9.  Comfy Pyjamas
These fabulous PJs are just what you need when it's bitterly cold and you want to be smart but dressed for bed at the same time.
Soft and fleecy, these pyjamas will be a winner with your mom.
Read more about these wonderful pyjamas here.
10. Amazon Subscriptions to make life easier
Why not gift your mom more time to pursue her interests? Give her a subscription to Amazon Home Services so she can get her home cleaned by hand-picked professionals.
This will spare her the bother of having to do it all herself. Find out more about this here.
This is a superb gift. You get access to thousands of movies and TV shows and over a million songs and hundreds of playlists.
Find out more here.
You may also like:
How to select the most unique Christmas gifts for loved ones



Your Turn
And there you have it, 10 awesome gifts your mom will love and appreciate. This will take away the stress of finding the perfect gift for your mom.
Do you have any gift ideas for busy moms?  Share them in the comments below.
Click the graphic to sign up for the Tips to Thrive newsletter and get this Daily Planner FREE!
If you enjoyed this post, please help to share it on Pinterest, Twitter, and Facebook.